The Technology Department executes the supplies and erection of both complex technological units as well as their individual parts. The greatest projects which were done were especially for customers in the area of power industry as a part of desulfurization units, in chemical industry and in pulp and paper industry.




Employees of this department are ready to solve customer´s problems, from smaller repairs and refurbishments of existing equipment, solving of individual parts of technology to complex turn-key supplies of technological units. In the case of greater project realization the project team will be established, which will be responsible for the project from an engineering design stage to a final hand over to a customer. The project progress is being constantly followed up by standard methods that allow the project team and also the customer to have a continuous overview of the project realization stage.

Technology Department activities concentrate mainly on the following areas

Pipe systems
Technological units
Technological constructions
The Company has gradually succeeded to build up a team of specialists, which is able to implement supplies and erections of pipe systems from a wide range of materials, such as of  stainless steel and special steel or FRP and plastics. The company holds a TIČR authorization for the installation and repair of dedicated gas equipment according to §154 and §155 of Act 500/2004 Coll. Employees of the Technology Center are authorized to manufacture, assemble, repair dedicated technical pressure equipment according to the provisions of § 13, paragraph 3 of Decree No. 392/2003 Coll.

The employees of this department have a worldwide experience which was acquired mainly by a participation on desulphurisation projects in the Czech Republic, Slovakia, Germany, Spain, Portugal and  investment projects in the refining plants Slovnaft and Česká rafinérská.  Most of these projects were executed for foreign investors and customers and our complany fulfilled the high demands for the quality and adherence to standard procedures which are usually required from suppliers on such types of projects.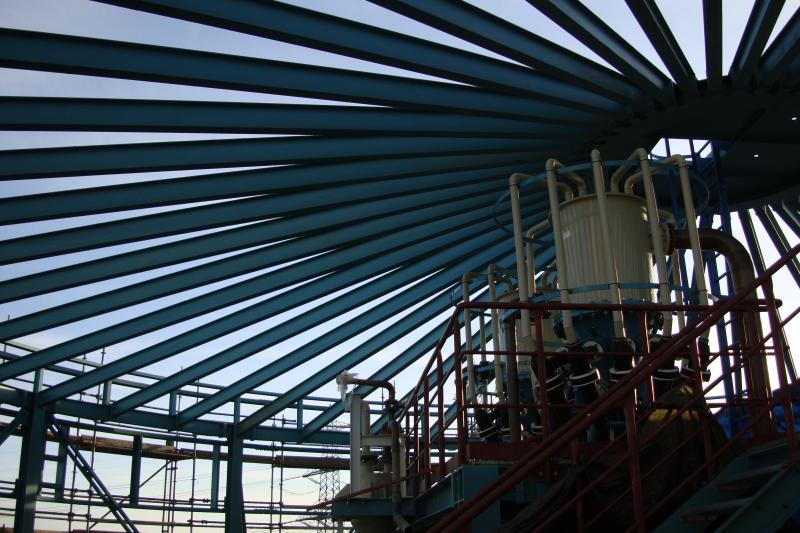 Activities in this domain are more significantly focused on the environment - the major part of completed projects was a part of desulfurization or of flue gas cleanup projects. The company does the partial technological parts on such projects, mainly supplies and erection of complex pipe systems and installation of spray banks in absorbers. Furthermore, Speciální technologie is engaged in the area of environment in supplies and installations of technologies for waste water treatment plants, sewage conduits, booster pump stations, technologies for flue gas cleaning up (scrubbers, filters). Beside the supplies of new equipments the Company also ensures maintenance, repairs, refurbishments and renovation of existing technologies in all these areas.

Another domain includes installation of technological equipment and production lines in various branches of industry (pulp and paper, chemical plants, plants for production of building materials) and also repairs and refurbishments of existing equipments.
Speciální technologie executes also the supplies of technological steel constructions, both as a part of complex pipe unit supplies or turn-key supplies of bigger units from engineering design to its realization.

We are ready to work up a solution study for our customer, to make an engineering design and to realize a tailor made solution of his problem.